Why do I say that?
What is the one thing all successful businesses MUST HAVE?
Leads…. and lot of them!
All businesses need to reach "their" audience. A piece of the market that wants or needs their products & services.
That is what I will be discussing in today's post.
If you would like to delve deeper and learn practical techniques that will turn you into a prospecting machine you owe it to yourself to check out the information below.
RECRUIT MORE - EARN MORE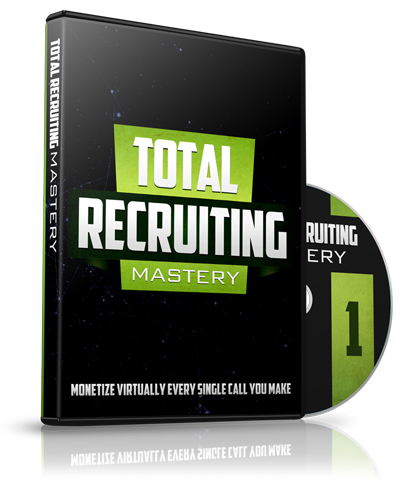 FREE Training: How a 7-Figure Earner made his first $100,019.32 with his Online Business - Prospecting Secrets Revealed!
Lead Generation is about Connecting
In my opinion, one of the most important things to remember is lead generation is about people and serving them.
People go to the internet looking for information. Content is king in this arena.
Providing engaging content that is relevant to your market & solves problems is very important.
The goal with content marketing is to provide so much value in your community that you become the go-to person in that niche.
You want to become a trusted adviser–someone your prospective customers know, like & trust.
Related Posts:
Developing a Successful Content Marketing Blog
Online Content Marketing – Strategies for Success
Once you establish a relationship the rest is easy. In my opinion, of all the "online lead generation techniques", that one is key.
Your goal should be to connect and build relationships with your prospects, not just make a sale.
Click To Tweet
We have gone over 2 very important online lead generation techniques.
Quality content
Relationship building
However, that is not enough.
Big & small businesses alike are realizing the power of marketing online and getting involved.
The result is a lot of noise on the internet.
Which brings me to the 3rd lead generation technique.
Lead Generation & YOU!
A huge piece of the marketing puzzle many people are missing, is YOU!
YOU have to put yourself in the equation. Your voice, perspective and uniqueness.
By doing this, you capture the attention & trust of people who are looking for the solutions you have to offer.
The home business arena is growing rapidly.
People are realizing their 9-5  is not the only way and many are turning to the internet for the answers. So many people are feeling stuck, living under financial burdens and unable to enjoy life.
That is where you come in, offering support, guidance and leadership in a way only You can. 🙂
I know stepping up can be intimidating. We have all been there, questioning ourselves, wanting to stay in our comfort zones.
You must find your voice and get out there!
Spreading your company links around is NOT enough. It is about making real connections and growing your tribe.
You are the missing link between that lead ( a living, feeling human being) and what you have to offer.
Regardless, the type of online lead generation techniques you may use, remember, people do not join companies.
They join YOU… your spirit, your vibe, your energy.
Hiding behind the systems & tools will only slow your progress and limit your success.
To set yourself apart and be heard above the noise, you must let your voice be heard.
It must be authentic and built into your marketing plan so you can attract your tribe!
Communication is key
So you see, generating leads is NOT about a specific strategy. There are many great ones to choose from.
Learn more:
29 Sneaky Lead Generation Techniques You Can Implement Today!
7 Proven Lead Generation Techniques That You Are Neglecting
It is about realizing you have a lot to offer, stepping into a role of leadership and sharing YOU!
You are a child of God, wonderfully made, full of gifts meant to bless others.
Stop hiding. Someone, somewhere is waiting on you to rise.
Commit to mastering whatever vehicle/strategy (video marketing, blog, Facebook advertising, Instagram just to name a few) you will use to get in front of your audience.
Accept there will be obstacles to overcome and mistakes made; It is all part of the journey.
Most importantly realize your business will not succeed or move forward unless you step up & out.
Remember, it is NOT the links, tools & strategy that will bring prospects to you.
It will be you, that attracts your tribe and people into your business.
Have fun & enjoy the journey. 🙂
If you found value in this post please "comment, like & share" . 
Juanita B
LadyJ Marketing
"Helping you Build Your Brand and Business Online!"
Skype: ladyj_b
Email: info@ladyjmarketing.com
P.S. – Click here for more info about working with me and the system I use. 
P.P.S. –  Don't forget to sign up for our emails, full of cutting-edge information to help you succeed online! You'll also receive a FREE gift just for subscribing. 😉